About the awards
In 2020 the Business Ecosystem Alliance (BEA) launched the Zero Distance Awards. The winners included Jaipur Rugs, Happy, Severstal, Ner Group, Fujitsu Europe and Centigo.
The awards identify and celebrate the work of organizations throughout the world in eliminating the distance between their employees, their operations and their customers. The BEA believes that ecosystems are a dynamic means of bridging the gap between organizations and their customers. Each year, BEA acknowledges the groundbreaking work of organizations in seeking to achieve Zero Distance.
"As easily understood as it is difficult to implement on a day-to-day basis, Zero Distance is one of the cornerstone concepts of the digital age," says Stuart Crainer, BEA director and cofounder of Thinkers50. "The Zero Distance Awards celebrate organizations from throughout the world of very different shapes and sizes, drawn from a variety of industries, who are managing to turn the concept into a practical reality."
One of the 2021 award winners is Robert Bosch Power Tools.
"Zero Distance to our users has been at the core of our agile transformation at Robert Bosch Power Tools for more than five years," says Jochen Goeser of the company's Project Agile Transformation. "We have been looking at transforming our organization holistically based on agile values in the areas of leadership, collaboration, organization, processes and strategy. It is a great honor to be connected to other progressive organizations and thinkers – we have gained much inspiration from this along our journey so far. To be awarded with an Zero Distance Award is something that makes us proud as well as a big motivation to continue our journey."
"Less is more is the cornerstone of our management philosophy and practice. At the heart of this is eliminating the things which often get in the way in traditional organizations between employees and customers," says Tom van der Lubbe, co-founder of Viisi, the Dutch mortgage advice company founded in 2010 in the middle of the global financial crisis. "Less is more effectively enables Zero Distance, it eliminates the corporate clutter. That is why Viisi is delighted to win a Zero Distance Award. It means a lot because it is so central to our business and our beliefs."
"In Cybersecurity, Zero Distance strategies can't just end with the direct relationship between customer and their vendors; they have to extend through the entire supply chain," says Sachin Bansal, General Counsel, SecurityScorecard. "We've seen how ransomware, data breaches and hacks can disrupt more than just business as usual—it can disrupt the lives of every consumer. SecurityScorecard believes that it's every private business and public sector entity's right to not only know their cyber health, but also gain the intelligence and remediation steps to ensure the safety and security of the world at-large."
The eight winners of the 2021 Zero Distance Awards are: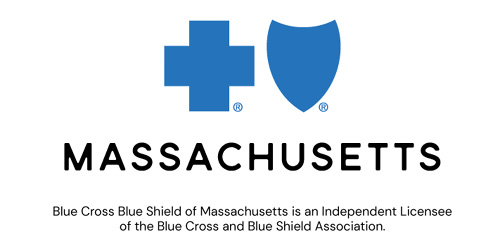 Blue Cross Shield of Massachusetts (US)
With 3,800 employees the American healthcare and health insurance company BCBSMA has created its Well-B Innovation Center which acts as an ecosystem to proactively identify health care problems and opportunities. It brings together the many intersections of the business and most importantly our consumers. At BCBSMA multi-disciplinary teams have the freedom to challenge the status quo in pursuit of incremental and break-through innovation. Customers and partners are included in diverse teams from across the business to tackle complex problems, and co-create innovative concepts. This is supported via a human-centered design approach which includes direct and frequent consumer engagement when understanding problems, when coming up with ideas, when prototyping concepts, and when testing solutions. Research and data captured from this process informs design and measures the impact of solutions.
---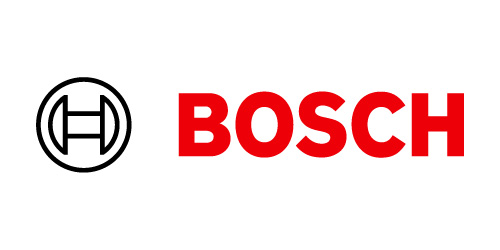 Robert Bosch Power Tools (Germany)
With sales of more than 5 billion Euros, over 50 million products sold each year, 100+ new products launched annually and over 20.000 associates across the world, Robert Bosch Power Tools, a division of the Bosch Group, is one of the world's leading providers of power tools, power tool accessories and measuring tools. It is committed to empowering its users to build better lives and started the biggest transformation in the company's history in 2016. This has the goal of transforming the Robert Bosch Power Tools division into a user-centric organization based on agile principles. To achieve this the company has defined principles which enable it to ask the whole organization to co-create the company's new future. It follows a holistic definition of agility which embraces leadership, a collaboration culture, organisation, processes and methods as well as strategy. All are underlined by a strong focus on communication internally as well as to and from customers.
---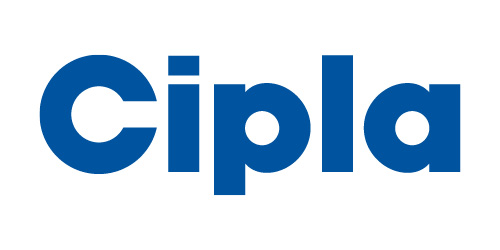 Cipla (India)
Established in 1935, Cipla is a global pharmaceutical company with a turnover of over USD 2.5 bn, ranked 3rd largest in pharma in India and 3rd largest in the pharma private market in South Africa and is among the most dispensed generic players in the U.S. Cipla has 46 manufacturing sites around the world that produce 50+ dosage forms and 1,500+ products using cutting-edge technology platforms to cater to 80+ markets.
Since the beginning of the COVID-19 pandemic, one of the major challenges faced by the pharmaceutical industry was to adapt to newer methods of engaging their doctors. To address this, Cipla launched the first ever unique knowledge sharing international web series - Healthcare Superstars. It aimed to showcase world-class doctors sharing unique respiratory issues and real experiences to deal with respiratory complications with global healthcare practitioners Multiple surveys with doctors and internal stakeholders, as well as competition mapping, led to the genesis of HSS which was available in a new cutting-edge, highly engaging format available in five languages. It resulted in coverage from global key opinion leaders and a variety of collaborations. The first six episodes helped Cipla reach more than 1.2 million people through social media, more than 11,000 doctors from 35+ countries have attended HSS program, building on the need to get close to key stakeholders and developing in-depth understanding of their needs, is potentially poised to become the Netflix of the pharmaceutical industry.
---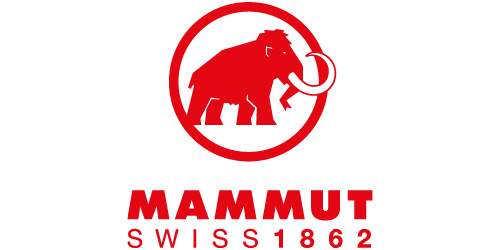 Mammut Sports (Switzerland)
With 800 employees, Mammut is a Swiss outdoor company providing high-quality products and unique brand experiences for fans of mountain sports around the world. Mammut is a manufacturer of assorted outdoor equipment and apparel but has diversified and globalized far beyond its humble origins. CEO Oliver Pabst turned Mammut's focus to building digital ecosystems. It has forged strong partnerships and striven to reduce the environmental footprint of its products and processes. All built around a redefined sense of purpose. Mammut's goal is "to create a world moved by mountains". The message covers both internal operations and co-creating with others: to work, to inspire staff and partners to come up with new ideas. "There's a whole range of complex needs that our consumer wants. Thinking in an ecosystem, where we can leverage multiple complementary items, offer services or other products, actually becomes a very natural extension of what we already do,' says Pabst. "I believe we cannot build and create the future as an organization alone. So, it is about creating the future together between us and sets of complementors." The ecosystem means that it not only offers its core products, but now even offers mountain experiences, through its Alpine School. Planning and developing its digital ecosystem has been a corollary of the company's diversification from its original core products. The key consideration throughout is that everything adheres to the "moved by mountains" purpose.
---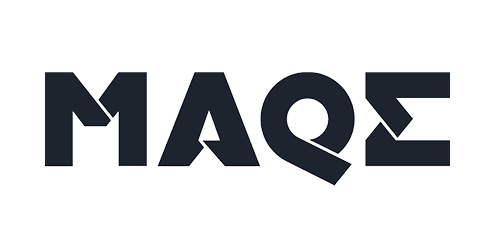 MAQE (Thailand)
Founded in 2012 by Andreas Holmer and Andrew Kamthong, MAQE has evolved into a professional services company specializing in personalized commerce. "We work with our customers to discover unmet needs. We use these insights to help them create unique digital experiences, so they can better engage with THEIR customers," says CEO Andreas Holmer. MAQE is a team of 80 people in Bangkok and Khon Kaen in Thailand dedicated to (literally) changing how the world works.
MAQE is a data-driven organization. Gathering data, experimenting and then adapting practices based on analysis continues to help MAQE to adapt and improve. This approach is not only applicable to MAQE's customers, but also to their own internal practices.
MAQE recently radically changed their organizational model and launched mOS, MAQE's organizational operating system. mOS empowers employees by offering everyone the chance to move freely across the organization, providing greater opportunities for personal development. MAQE's focus has been on destroying silos and increasing accountability for all employees. Which is further illustrated by MAQE's plans for MicroEnterprises, a brand new 4-stage venture program.
Anyone can start a MicroEnterprise at MAQE. So any employee can become an entrepreneur, accountable only to their customers.
---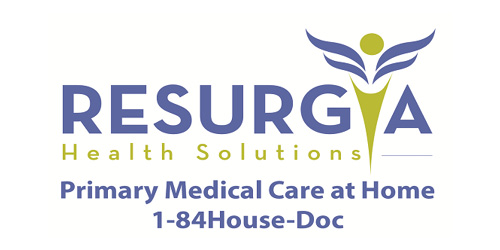 Resurgia Health Solutions (US)
Based in Atlanta, Georgia, Resurgia has 31 employees and is on a mission to transform medical care and inspire hope by providing medical care to home bound patients in their homes. Resurgia's approach to building and managing a high-performing organization focuses on three elements. First, empowerment. It preaches and lives the mantra of "do something". At the same time, people are able to openly discuss that in doing something they will make mistakes. The belief is that if people are aligned on vision and intent, the odds that they will miss big are lower -- and if they choose incorrectly, they own it and fix it. Second, the company believes, "We walk in each other's shoes". With a diverse team of clinicians and support staff, it has established role-swaps to provide an opportunity for all team members to spend time with each other to learn about what they all do. Resurgia believes this creates the space for better collaboration, better support, and better decision-making since all of the team members are aware of all the key activities, discussions, and decisions. Finally, Resurgia preaches context, not control. Its empowered team receives context behind decisions. They provide quarterly updates, weekly metrics and have an open door to leadership.
---

Security Scorecard (US)
A cybersecurity firm with 361 employees, SecurityScorecard is the global leader in cybersecurity ratings with tens of millions of companies continuously rated. SecurityScorecard is the only platform that can instantly and continuously measure the security posture of any company in the world, enabling zero distance between its customers, supply chain and third-party vendors, and ultimately end-users. SecurityScorecard's mission is to make the world a safer place with industry-leading products and services. In-line with this, SecurityScorecard offers any company access to its detailed scorecard for free. This drives more people to the platform and in turn improves the quality of scores. The company believes that every organization has the universal right to understand their true cybersecurity posture. With that mission in mind, trust and transparency is key. SecurityScorecard has the industry's first publicly-available Trust Portal, providing transparency into it's ratings methodology and delivering insights into how it aligns with industry standards. Additionally, SecurityScorecard provides dedicated customer support for remediation guidance and solution value optimization. Customers can easily invite vendors into the trusted SecurityScorecard platform, which is designed for fast collaborative issue resolution. Invited vendors have free access to the platform, visibility into the precise impact of specific security issues, and what strategic remediations will help improve their score.
---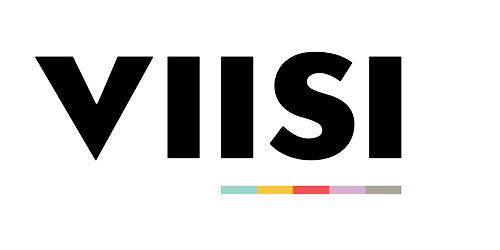 Viisi Mortgages (Netherlands)
Viisi is a Dutch mortgage advice company founded in 2010 in the middle of the global financial crisis. Its aim was to transform the financial sector. It now has 60 employees organized around a simple "golden rule": treat others as you wish to be treated yourself. Its innovations in management have been celebrated by Corporate Rebels. Joost Minnaar, cofounder of Corproate Rebels, says: "Viisi's progressive management philosophy revolves around the concept of 'less is more', which allowed the company to grow rapidly without damaging its unique culture. It has no bosses, no functions or job-titles, no bonuses, no salary negotiations, no performance reviews, no secrecy, and no handbooks. Instead, Viisi relies on the 'golden rule', trust, radical transparency, elected leadership, and self-managing employees who enjoy zero distance to their customers." Viisi's approach works: the company enjoys a customer satisfaction score of 9.8 out of 10, and has been repeatedly judged as one of the best places to work in the Netherlands, and Europe. It believes that its clients are the best ambassadors for the company and its services. Says Viisi's Tom van der Lubbe: "We need to be constantly reminded that our company is about purpose and it is our goal to change finance. I hope more companies rediscover the beauty of simplicity, and in so doing make their workspaces more human again."
About Zero Distance
The concept of Zero Distance was introduced by the Haier Group. It emphasizes the connection between the business and the end-user or customer. This has become central to the management model of the Internet of Things era.
In 2015, Professor Dennis Campbell published "Zero Distance to Users" as a Harvard Business School case. From the case, the principles of Zero Distance are clear: