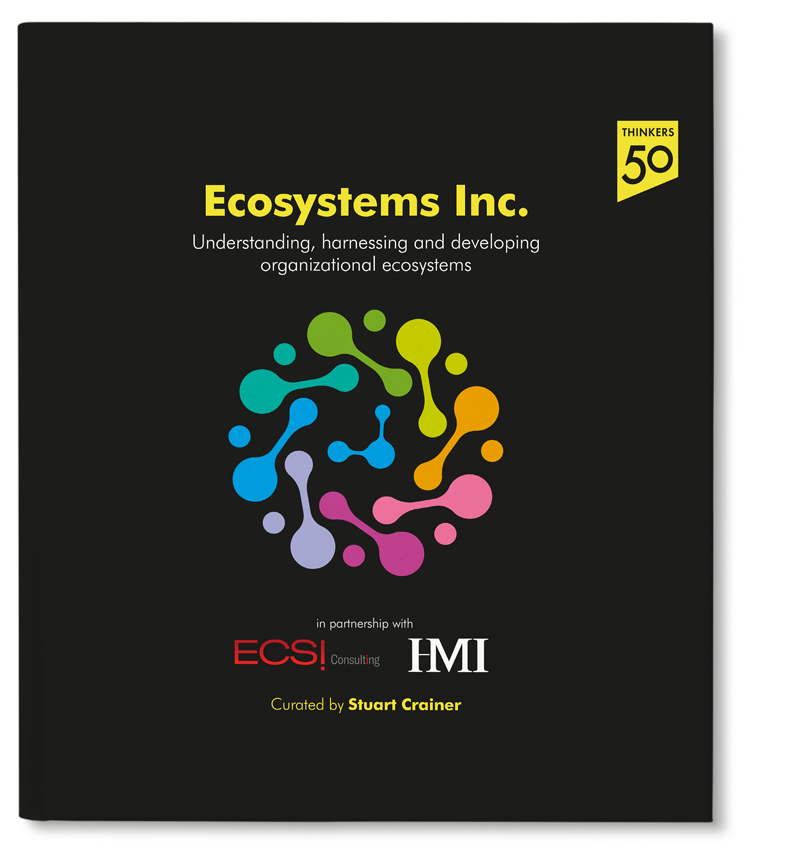 Ecosystems Inc.
Understanding, harnessing and developing organizational ecosystems.
Insights from the world's leading thinkers and practitioners.
Organizations were once linear and one dimensional. No more. The modern organization exists in a multi-dimensional ecosystem sustained by a potent combination of trust, technology and management. Think of Amazon, Alibaba, WeWork, Tencent and Uber. In Ecosystems Inc. some of the world's leading management thinkers make sense of what it takes to understand, harness and develop organizational ecosystems.
Curated by Thinkers50 co-founder Stuart Crainer, Ecosystems Inc. brings together a unique blend of insights and experiences in the organizational frontline. Contributors include Rita McGrath from Columbia Business School, Julian Birkinshaw of London Business School, Karolin Frankenberger of the University of St. Gallen, Alessandro Di Fiore of ECSI Consulting, Mark Greeven of IMD and a host of others from the Thinkers50 community of global business thinkers.
Ecosystems Inc. is available for purchase via Thinkers50 homepage:
The Power of Ecosystems
Making sense of the new reality for organizations.
Ecosystems are the new reality for organizations of all shapes and sizes no matter where they are in the world. They make sense of a complex, tech-led world and enable individuals and organizations to maximise their resources to make an impact. The Business Ecosystem Alliance brings together organizations and individuals to capture best practice and the latest thinking on ecosystems.
The Power of Ecosystems, curated by Stuart Crainer, brings together a unique and compelling collection of fresh thinking on ecosystems from experts throughout the world.
The Power of Ecosystems is available for free download via Thinkers50 homepage: