The founding belief of the Business Ecosystem Alliance is that ecosystems are an important and growing phenomena in the life of organizations of all types, in all locations and in all sectors of activity.
Ecosystems represent potentially the best organizational model for the future of organizations.
The Business Ecosystem Alliance aims to bring together researchers, practitioners and others who are interested in better understanding how ecosystems work and how they can have a positive impact on organizations, society and the world.
In doing so, the Business Ecosystem Alliance aims to create a mutually supporting ecosystem of knowledge, research and best practice.

We are committed to the core values evident in successful ecosystems: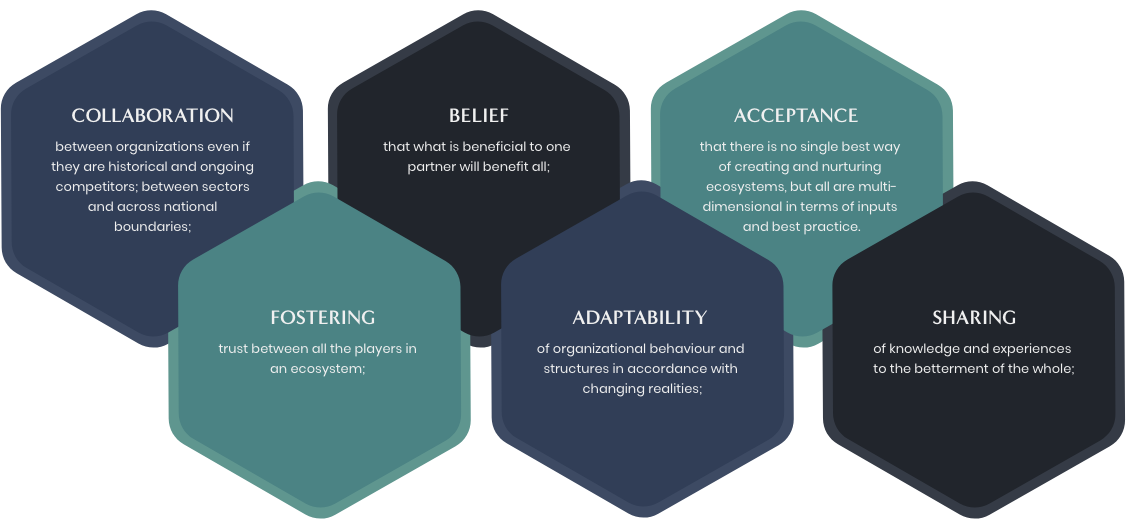 The Business Ecosystem Alliance will create forums for the sharing of knowledge, learning and experience on the subject of ecosystems.
We are dedicated solely to the furtherance of knowledge and understanding and working towards a better world through ecosystems.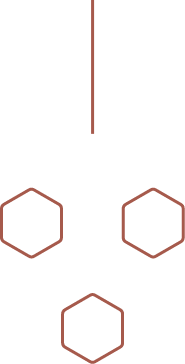 The Business Ecosystem Alliance is a project managed and led by Thinkers50 with support from the Haier Group. All revenue generated by the project is re-invested in events and publishing.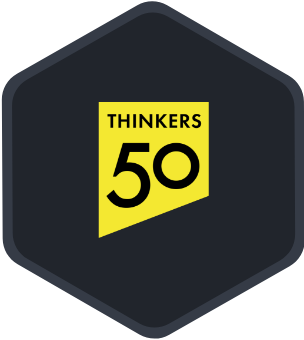 Thinkers50 (thinkers50.com) is the world leading platform for the very best in management thinking. Every two years it publishes its ranking of the world's leading management thinkers and the recipients of the Thinkers50 Awards (described as 'the Oscars of management thinking' by the Financial Times). Thinkers50 is committed to projects globally which further knowledge and application of the very best in management ideas.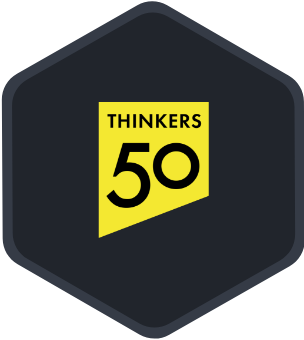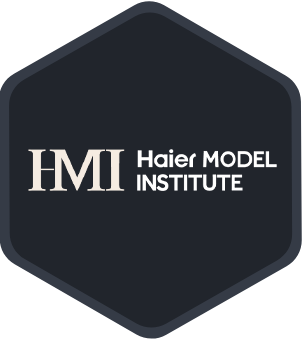 The Haier Model Research Institute is a think tank focusing on the research and promotion of the Rendanheyi model originated by the Haier Group. There is a now a global network of centres – in America, Russia, Europe and Singapore – focused on broadening awareness and knowledge of the Rendanheyi philosophy.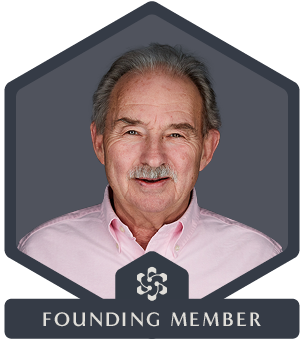 Bill Fischer is Emeritus Professor of Innovation Management at IMD. He co-founded and co-directs the IMD program on Driving Strategic Innovation, in cooperation with the Sloan School of Management at...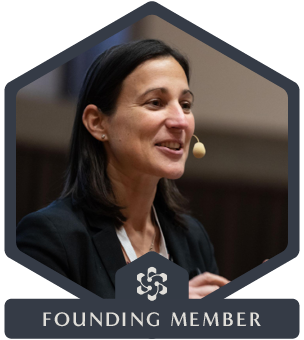 Karolin Frankenberger is a full professor in strategy and innovation at the University of St. Gallen, Switzerland, where she is also Director of the Institute of Management and Strategy and the Academic...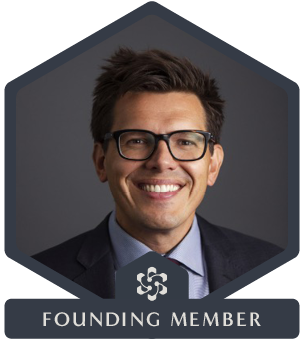 Nathan Furr is a professor of strategy and innovation at INSEAD in Paris and a recognized expert in the fields of innovation and technology strategy. He earned his Ph.D. from Stanford University where he studied how...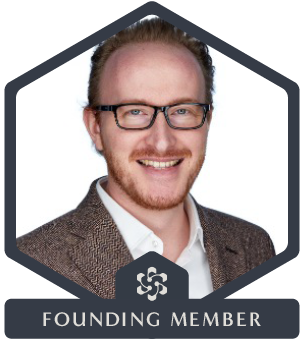 Mark J. Greeven is a Chinese speaking Dutch professor of innovation and strategy at IMD Business School in Switzerland and a former faculty at Zhejiang University, China's top academic...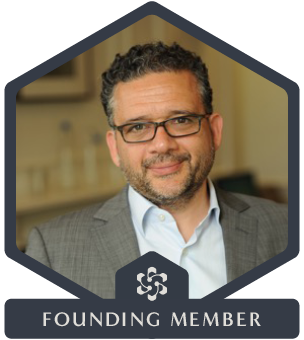 Michael G. Jacobides is the Sir Donald Gordon Professor of Entrepreneurship & Innovation and Professor of Strategy at London Business School. He is Academic Advisor to the Boston...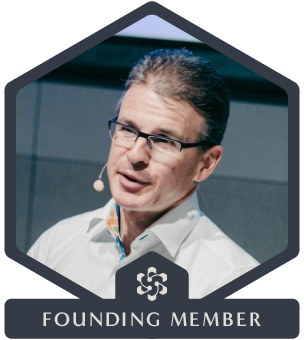 Raymond Hofmann is an independent advisor and management designer. He works with senior leadership teams to help build organizations that are fit for human beings and fit for...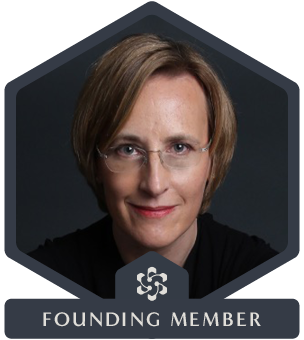 Janka Krings-Klebe is co-Founder and Managing Partner at co-shift GmbH and a successful entrepreneur and author. Her expertise is based on over 20 years of industrial transformation practices in...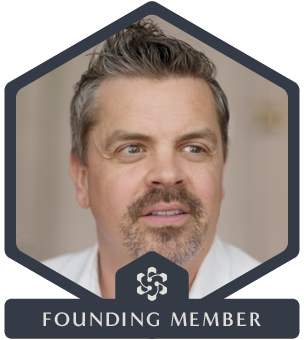 Alf Rehn in the professor of innovation, design, and management at the University of Southern Denmark. In addition to being a popular writer, he is globally active as a keynote speaker and...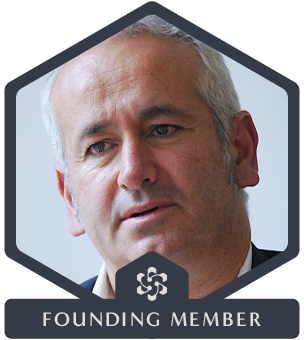 Antonio Nieto-Rodriguez is the global champion of project management. He has transformed project management into one of the central issues on every CEO's 2030 agenda. He is the...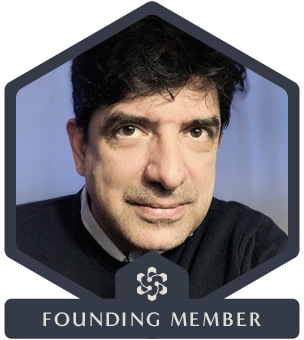 An author, entrepreneur, artist, and consultant, Christian Sarkar is founder of Double Loop Marketing, a marketing consultancy. He is also co-founder (with Philip Kotler) and ...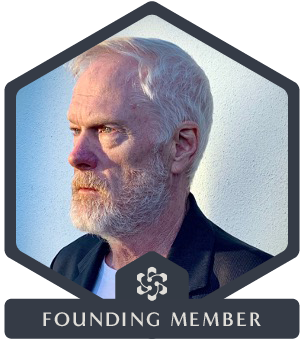 Haydn Shaughnessy has been researching and analysing enterprise operating models for two decades, in particular focusing on the growth of ecosystems as an epoch-defining, operating model...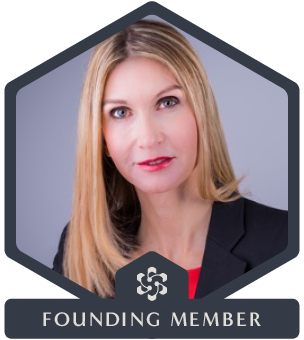 Dr. Annika Steiber has a Ph.D. in Management of Technology and has for decades worked as an entrepreneurial executive in the tech sector. Her research focuses...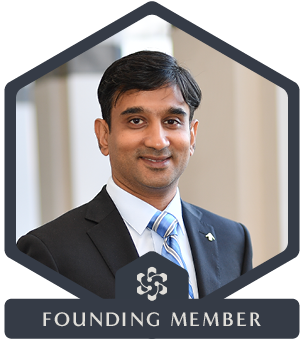 Shameen Prashantham is Associate Dean (MBA) and Professor of International Business & Strategy at China Europe International Business School (CEIBS). Prior to CEIBS, he was a faculty...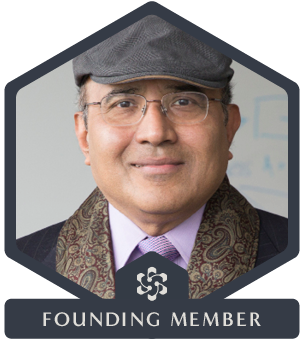 Dr. Partha Ghosh is a thought leader, problem solver, futurist, and inspirer in the field of business and technology. As a management consultant and a true global citizen, he has ....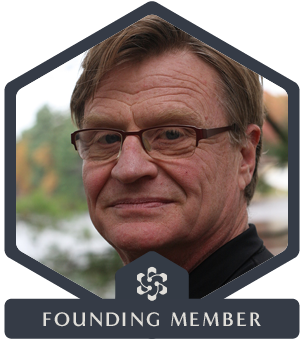 Dr. James F. Moore is a management scientist and a leading advocate of business ecosystems and their primary role in business performance and the world ....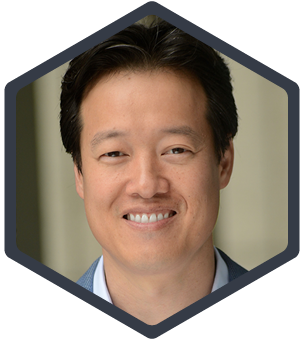 Victor W. Hwang is founder and CEO of Victor & Company, an economic growth consultancy. He is founder and CEO...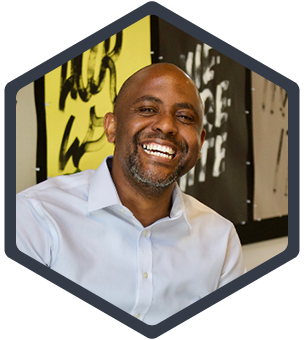 Tendayi Viki is an Associate Partner at Strategyzer, he helps large organizations innovate for the future while managing...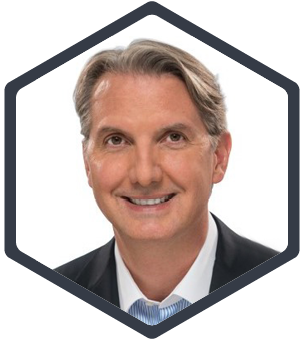 Dr. Jeffrey Kuhn is a researcher, executive advisor, and educator focused on enterprise strategy, leadership, and...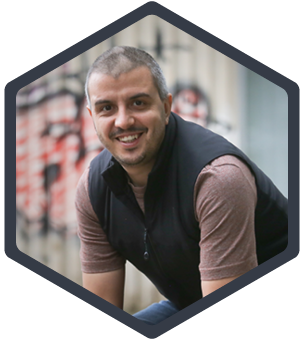 Dan Toma is an innovation thought leader and the co-author of the award winning book The Corporate Startup. He started...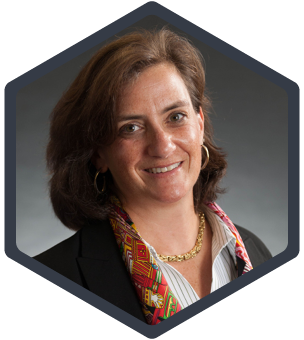 Dr. Elizabeth J. Altman is an assistant professor of management at the University of Massachusetts Lowell, Manning School...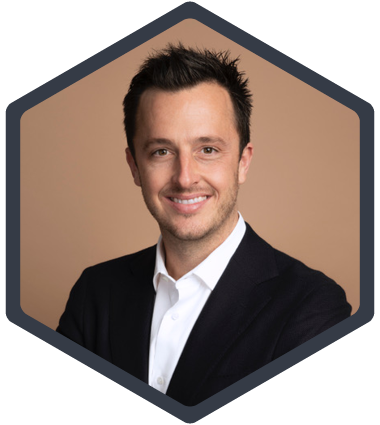 Greg Bernarda's work is to lead others in working collaboratively to design the future they and their stakeholders want....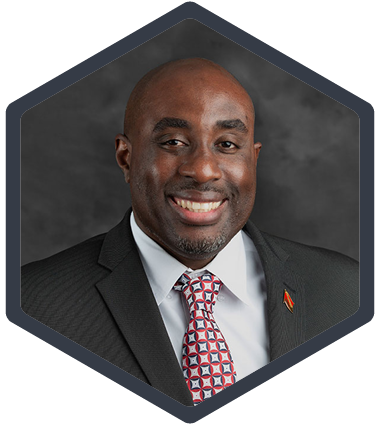 Leon C. Prieto, PhD is an Associate Professor of Management at Clayton State University, and Associate Research Fellow...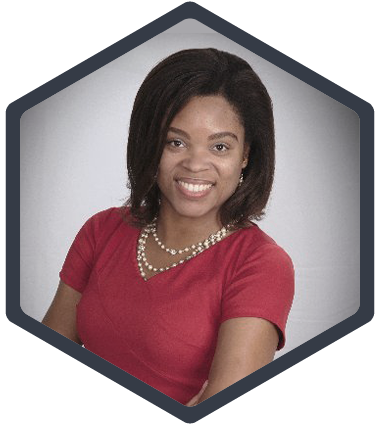 Simone T. A. Phipps, PhD is an Associate Professor of Management in the School of Business at Middle Georgia State...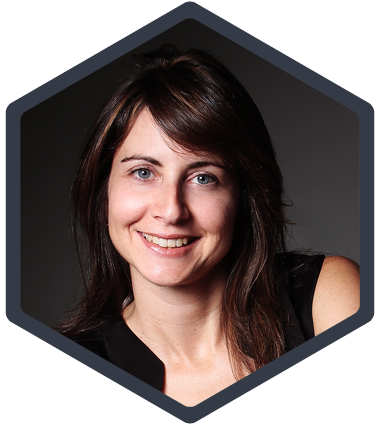 Alexandra Vallon-Eberhard
Alexandra Vallon-Eberhard is a senior director of diagnostics, biomarkers and digital healthcare solutions...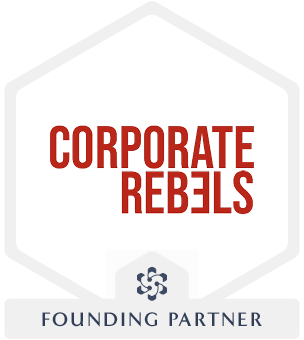 Founded in 2016, Corporate Rebels discovers, explores and champions innovative organizations which maximize the experience of their employees....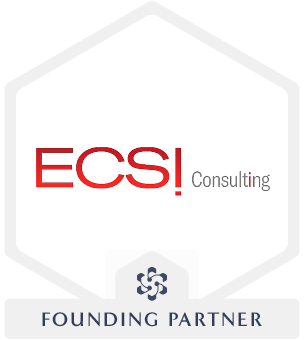 Founded in 2009, the European Centre for Strategic Innovation (ECSI) is a management research centre contributing to management practices with new theories and cutting-edge ideas to help business...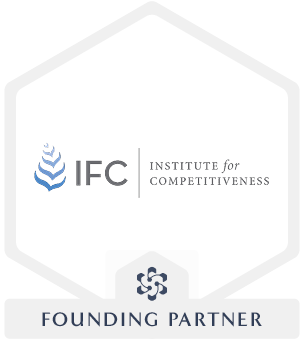 Institute for Competitiveness
Institute for Competitiveness, India is the Indian knot in the global network of the Institute for Strategy and Competitiveness at Harvard Business School....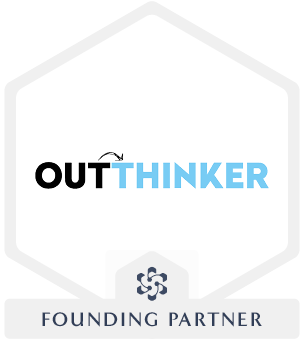 Outthinker is an innovation and growth strategy consulting firm. It organizes the Outthinker Strategy Network: a global peer network of heads of strategy from large ($1billion+) organizations...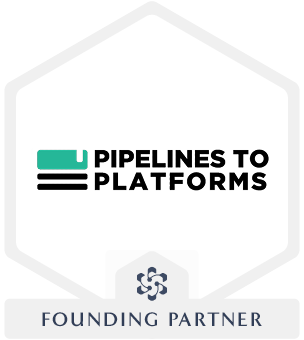 Platformation Labs is a C-level advisory and executive education firm on platform and ecosystem strategies. Led by its founder, Sangeet Paul Choudary, the firm...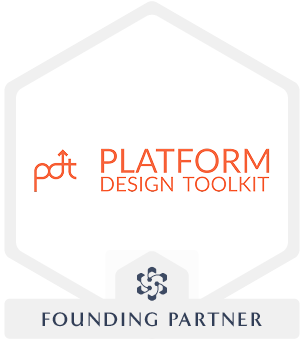 Boundaryless is a world-leading platform design and organizational development agency for the age of interconnectedness and pervasive technologies....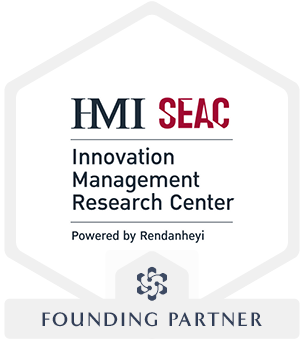 Innovation Management Research Center
The Innovation Management Research Center (IMRC) in Southeast Asia is established under strategic partnership between the globally acclaimed Haier Model Research Institute and...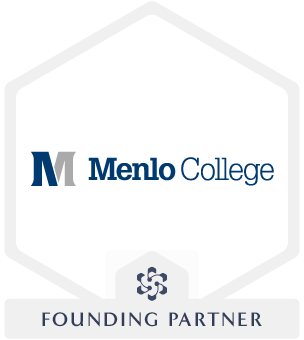 Menlo College is a small private undergraduate college that focuses on the practical arts of business in the entrepreneurial economy. A residential college in the heart of Silicon Valley...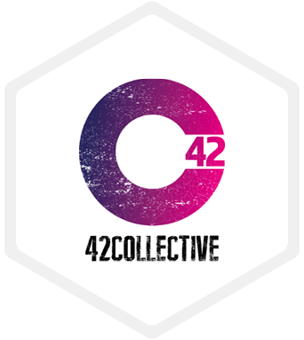 We believe the world needs collaborations to accelerate the impact of societal and urgent breakthroughs not yet widely known or understood. As a collective...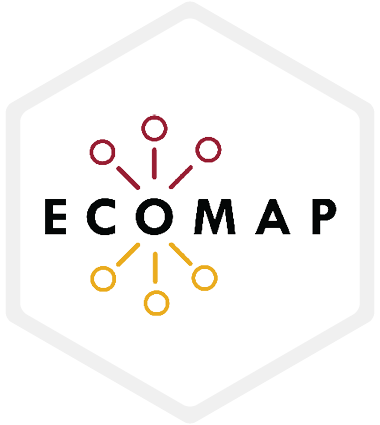 Behind every ecosystem are people & organizations working tirelessly to understand, showcase, and engage their ecosystems. Digitizing ecosystems through...