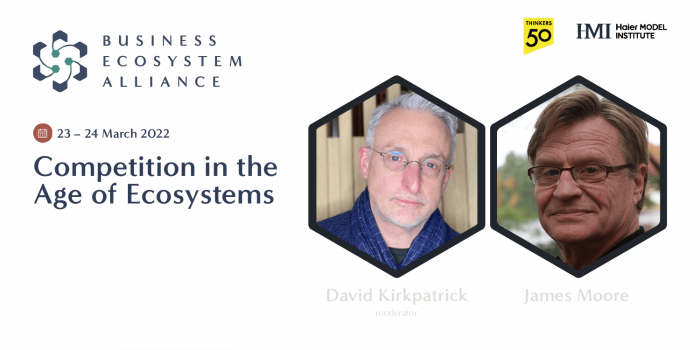 Ecosystem Competition And The Challenge Of Our Context
James Moore, one of the pioneers of business ecosystems, provides exclusive access to his latest thinking. In conversation with David Kirkpatrick of Techonomy, he will look at ecosystem competition in the context of expanding human potential and development, against a background of planetary crises.
Moore argues that the ecosystem brand is a company dedicated to creating and improving ecosystems, and in the process establishing new ways for people and the planet to thrive. The session will look at how choices in 'setting design' help people exercise creative freedom and also stay focused on particular situations and challenges, thus contributing to broader value networks. Freedom and voluntary commitment of the person, supported by the design of measures, incentives and feedback, tools, team members and ecosystem members, and shared leading goals.
Sign up to our newsletter to stay up to date: