About the awards
In 2020 the Business Ecosystem Alliance (BEA) launched the Zero Distance Awards. The first winners included Jaipur Rugs, GE Appliances, Happy, Severstal, Ner Group, Fujitsu Europe and Centigo. In 2021, the work of Blue Cross Shield of Massachusetts, Cipla, MAQE, Robert Bosch Power Tools, Viisi, Mammut Sports, Resurgia Health Solutions and Security Scorecard was celebrated.
The awards identify and celebrate the work of organizations throughout the world in eliminating the distance between their employees, their operations and their customers. The BEA believes that ecosystems are a dynamic means of bridging the gap between organizations and their customers. Each year, BEA acknowledges the groundbreaking work of organizations in seeking to achieve Zero Distance.
"As easily understood as it is difficult to implement on a day-to-day basis, Zero Distance is one of the cornerstone concepts of the digital age," says Stuart Crainer, BEA director and cofounder of Thinkers50. "The Zero Distance Awards celebrate organizations from throughout the world of very different shapes and sizes, drawn from a variety of industries, who are managing to turn the concept into a practical reality."
The 2022 award winners are:
4D Systems (Australia)
---
ABM Industries (USA)
---
Brandwatch (Denmark)
---
Chorus (Australia)
---
Coalescent Mobile Robotics (Denmark)
---
Gummy Industries (Italy)
---
Kofax (USA)
---
Teladoc Health (USA)
---
Typefi (Australia)
---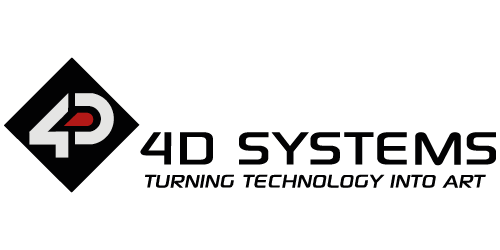 4D Systems
Since 1990, 4D Systems has forged its place as a global leader for intelligent displays and graphics processors. It describes its business as human-centred embedded display solutions, but differentiates itself through its commitment to creating and designing solutions for its customers.
Now a 25-person organization, based in Minchinbury, New South Wales, Australia, 4D Systems, highlights key areas in which it embodies and practices the concept of Zero Distance. First, its in-house management system drives responsiveness to user needs. This is called the "AKNAR Method": Agility, Knowledge, Network, Adaptability, Responsibility. The AKNAR Method allows each of the company's departments to be inter-dependent (rather than dependent or independent) of each other. This helps 4D to be responsive in an agile and informed manner.
The company is modelled as an ecosystem, literally, rather than as a hierarchy. This covers the entire organization and includes the storage and management of data and which informs 4D's human-centred design approaches. Because 4D is already structured as an ecosystem-modelled enterprise, co-creating and openness is embedded in its DNA.This is underpinned by its use of the servant-leadership framework. It has developed its own "4D Philosophy for Excellence". The cornerstones of this are the company's suport for CSR and ISO26000 principles, as well as an abiding commitment to value accountability.
"Leading-edge business concepts such as Zero Distance are typically associated with large corporations," notes BEA's Stuart Crainer. "Companies like 4D Systems prove that small and medium-sized organizations can also benefit from embracing the latest in business thinking. There is nothing so practical as a great idea no matter what size the organization."
---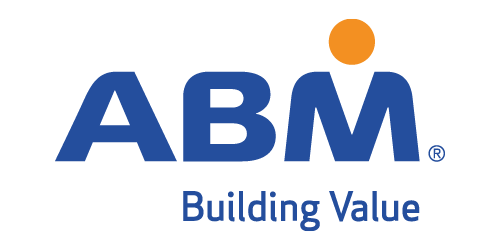 ABM Industries
Based in New York, ABM is a global facility management provider. ABM's Innovation Program – ABMNext -- focuses on enabling all of its 100,000 team members to ideate, pilot, and scale ideas to improve the team member or client experience. This program encapsulates the principles of Zero Distance.
There is an innovation website for team members which showcases how barriers have been broken down and fosters an innovative and collaborative ecosystem. This proactively seeks out problems experienced by users. It uses an open-sourced approach to finding and solving user challenges (both for internal employees and front-line workers, as well as external clients and partners). The site allows anyone to submit an idea that they think would solve an issue they face individually or on a larger systemic level. Through this, ABM not only sources users' problems from a variety of stakeholders but ensures that those experiencing the problems are also active contributors to developing potential solutions. Related to this, ABM hosts innovation summits to discuss innovation priorities and technology advancements in the market. It also has a system of end-user interviews.
ABM utilizes project teams which are built on independence, collaboration and being able to move quickly within the organization to solve challenges. A transparent, publicized criteria for green-lighting ideas to move forward —focused on feasibility and value — is leveraged to ensure that team members understand how solutions are prioritized. As critical user needs are identified, team members are supported with resourcing and guidance to move them forward to pilot and, where viable, scaled solutions. And, in addition to other initiatives, ABM has a centralized digital platform that configures and makes data accessible which enables the systematic collection, storage, and use of end-user data to increase value for end users.
---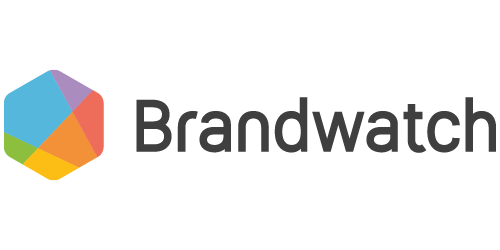 Brandwatch
Brandwatch helps brands understand and engage with their customers. Based in Copenhagen, Denmark with 1,400 employees, the company realized it was on the same journey as many of its clients in seeking to improve customer centricity. In response, it created and launched a free, publicly available online diagnostic, the DCI Maturity Assessment, which helps users diagnose, measure and improve their maturity in six key pillars: governance, insights flow, speed to insight, culture of data, experimentation and voice-of-customer strategy.
The model was built from and tested with customers. Anonymized, aggregated results were also used to benchmark findings, allowing users to learn from one another. This peer-to-peer learning was echoed in the launch of Brandwatch Community: an online portal for users to engage and learn from each other. This was critical in maintaining community connection during the pandemic.
Brandwatch also introduced a product roadmap process, gathering broader and earlier feedback from commercial teams to inform product development. It formalized a voice-of-the-customer program, headed by the Director of Customer Insight, and placed this function within the strategy office to ensure it could work across departments. This function formed a customer-centricity guild: a working group of stakeholders from all departments in the business, and has helped define new customer personas now shared across the organization.
Harnessing data and using it to drive customer centricity means the company is now closer than ever to its users and, having gone through this process, is able to lead by example and support them with empathy.
"Brandwatch is honored to be recognised in the 2022 Zero Distance awards," says CSO Edward Crook. "So many teams have contributed to this, including the tireless work of our CX department and the experts behind our Brandwatch Community and Academy initiatives. The Brandwatch Strategy team prioritised Zero Distance in our 2022 priorities with the mission to 'make customer centricity core to all areas of the business', and Alex Wood, our Director of Customer Insight, has brought the voice of the customer closer than ever to the heart of our decision making. Brandwatch is a social suite that allows brand teams to listen, understand and engage with their customers. It is this same mission that we constantly strive toward internally: to further reduce the distance between the teams we build and the customers we empower."
---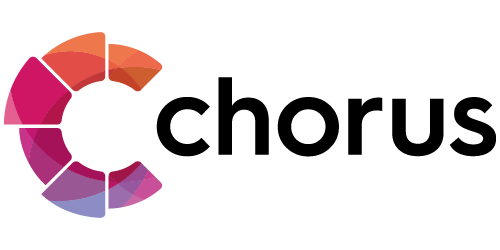 Chorus
Chorus provides home and community care for elders and people living with disability and mental illness in Western Australia. With 550 people, it has created a model to support the organization's purpose: enabling people to live the life they choose. "The intent behind major changes happening at Chorus boils down to three words: Local, Simple, Effective," says CEO Dan Minchin. "Local is all about creating small, empowered teams who work closely together and with their communities; simple is what we need to create so those teams can waste minimal effort on things that don't relate to them, customers or communities. In the end, though, local and simple only matter if they enable us to be effective; to achieve our goals and deliver on our purpose of enabling people to live the life they choose. To make that happen, we are building a culture of effectiveness."
Chorus has radically decentralized to relational, empowered and integrated local teams. This counters the trend of care services to become transactional, bureaucratic and commercialized. Each local operation delivers several care services, partners with people in the neighbourhood and local organizations, and takes accountability for the end-to-end customer and employee experience as well as business performance.
This means that local people need to develop the competencies and culture to deal with matters previously reserved for managers, such as coordination, conflict, performance management, service delivery and business development. Chorus is also transforming the "enabling" organization to support the local level. It has eliminated most management layers, sustaining the organization with a people/tech platform for core processes and to foster learning, compliance, decisions and growth. In place of managers, it has coaches who work with people to achieve their goals. "Chorus is one of Australia's most pioneering organizations. They are really pushing the concept of Zero Distance in the local care industry," says Joost Minnaar, cofounder of Corporate Rebels which charts the most innovative organizations in the world.
---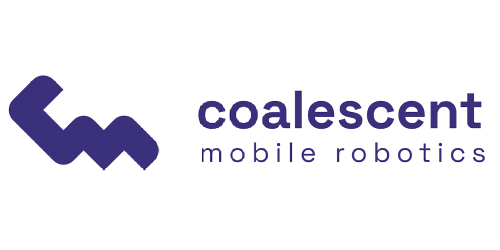 Coalescent Mobile Robotics
An Odense, Denmark-based, robotics company that designs and builds agile, fast and smooth collaborative robots (Cobots) in order to assist the retail industry, Coalescent Mobile Robotics believes that humans and robots can coexist in the workforce. The English word coalesce comes from the Latin coalescere meaning, "to unite, to grow together or to become one in growth", and the company champions culturally diverse people being united to design and build agile, fast and smooth Autonomous Mobile Robots (AMRs) to address specific retail challenges.
"For us, Zero Distance means to be barrier-free, to think of our customers as our partners and friends. We like to keep our end users close, so they can at all times make the most of our robotics solutions. We've had constant interaction with our end users from the beginning of our development process, having discussions about new ideas and requests, so our product could be more responsive to their needs and create more value. We will continue to keep Zero Distance, it just creates a happier journey for everyone!" says founder and CEO Clionadh Martin. The company, which now has 15 employees, provides a unique robotic solution to automate warehouse-shop re-stocking through a fleet of mobile robots, assisting shop staff for more efficient operation.
The driving force behind the development of the company in Denmark's robotics cluster has been working closely with customers to understand their needs. "Supermarkets are large corporations, with many different players with their own professional and personal motivations, and people in general want to feel like they are being listened to and that their opinion matters, says Clionadh Martin. "From the start we made sure to talk and listen to shop floor staff, store managers and C-suite decision makers. Having periodic meetings with different departments from our customers has also allowed us to be very specific with what we need to focus on, and this allows us to move at a faster pace, because we are developing a product with specific requirements. We focus on happiness and productivity, so we listen and we act on their needs."
---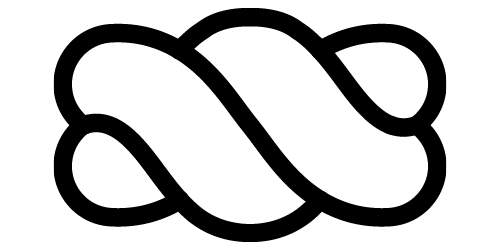 Gummy Industries
Gummy Industries is a digital communication agency with 60 employees based in Brescia, Italy. It works on brand identities, marketing and digital strategies. As the company says, "Marketing consultancy is a very serious business, but we want to stick in people's minds. That's why everything we do has a twist to it."
In 2021 the company divided itself into six micro-enterprises. These were labelled Kitchens. Each has a "Chef" who manages the micro-enterprise and is responsible for P&L. The Chef shares a percentage of the unit's margins with the whole team. There is a "general market", which offers services which are common to most kitchens: accounting, human resource management, marketing and sales development. Already one of the micro-enterprises has spun off from Gummy. Flatmates, an influencer marketing business, is now an independent company.
Making this work revolves around the concept and practice of Zero Distance. The kitchen teams are very small and there is no internal hierarchy. Everybody in the team is able to talk to the client directly. This means that Gummy Industries can listen closely to client needs and implement new services and new ways of working as and when required. Every kitchen is able to define the scope of its work and to pick freely the kind of service it wants to provide. They have the freedom to be very different in their behaviour and culture than the main company.
Gummy Industries has been influenced by the broader RenDanHeYi philosophy of Haier. Emanuele Quintarelli of Boundaryless observes: "A nimble and progressive marketing agency, Gummy Industries was searching for innovative, human-centric, and more entrepreneurial management models. In less than 12 months, their brave, end-to-end adoption of Haier's RenDanHeYi transformed the firm into a scalable and ecosystemic venture builder, with services turning into autonomous units and colleagues becoming business owners supported by lean central support capabilities. With exciting financial returns within 6 months from the launch, their journey provides clear testimony of both the immense potential and quick payback the RenDanHeYi can deliver".
---

Kofax
With 2,000 employees, the Irvine, California-based intelligent automation software company Kofax has embraced the concept of Zero Distance across its entire organization. It believes that while Zero Distance responsiveness requires bottom-up employee engagement, company boards and management teams must act as ambassadors to drive the concept forward. Kofax makes this possible by inspiring purpose in work—every employee can see the connection between their energy spent and the impact on the customer. From a management perspective, this begins with establishing objectives and key results, followed by functional responsibilities matched to initiatives. This holds everyone in the organization accountable to deliverables.
A customer advisory board in three primary world regions is tuned into discovering customer expectations and how Kofax will deliver. With over 25,000 customers in financial services, insurance, government, healthcare, supply chain, business process outsourcing and other markets, this represents a sizeable task and investment of time and resources. A total of 850 global partners provide additional feedback. A newly created growth function monitors the voices of customers, partners, market analysts and data while ensuring alignment on transformational initiatives, backed by executive level commitment.
Kofax has also established itself as a monitor of trends in the marketplace.
Its Kofax 2022 Intelligent Automation Benchmark Study noted that business leaders (it surveyed) are looking to put intelligent automation across a wide swathe of business processes including transaction processing (84%), bank statement processing (82%), document security management (82%), invoice automation (82%), and onboarding (78%) to name a few. "Becoming a trust voice of authority in the marketplace, an idnetifier of trends and what is actually happening is a brilliant piece of strategic positioning," observes BEA's Stuart Crainer. "That it is part of a coherent cross-company way of thinking and being is especially impressive."
---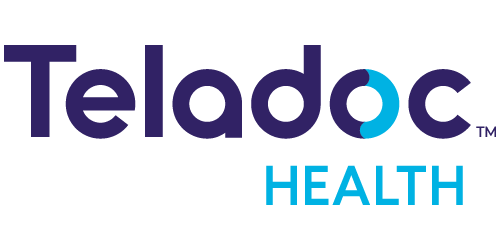 Teladoc Health
Teladoc Health, based in Purchase, New York with 5,000 employees around the globe, was founded on a simple, yet revolutionary idea: everyone should have access to the best healthcare anywhere in the world on their terms. Teladoc Health has been focused on the healthcare consumer, the end user, from the start. Today, it provides whole-person virtual care that includes primary care, mental health, chronic condition management services and more. Teladoc Health designs solutions for Zero Distance responsiveness to its healthcare consumers. Real-time data and feedback loops, targeted AI-selected nudges, integration across devices, and digital engagement combine to provide an ambient healthcare environment that ensures patients have continuous access to doctors and care. These solutions monitor members with chronic conditions and intervene when necessary.
Teladoc's responsiveness to end users would not be possible with a traditional organizational structure. Teladoc incorporated design thinking into every level of the organization so new solutions can launch quickly and continuously adapt to meet consumer needs. To move toward Zero Distance, it invested in learning programs focused on consumers and strategic innovation. Employees at all levels have access to leadership, product roadmaps, and design blueprints to provide input and break down barriers.
Among many eye-catching initiatives and best practice, the company reorganized its entire product and engineering organization into platform teams with end users in mind. Each platform is focused on the "who," the end-user, rather than the "what." The health consumer platform caters to all the needs of Teladoc Health members. The clinical platform caters to all the needs of providers. The service platform caters to all the needs of non-clinical staff on the care team. This unique approach to organizing teams, combined with a scaled agile approach to research and development, has enabled Teladoc Health to innovate faster and more effectively to meet consumer needs.
Most recently, teams within Teladoc Health R&D came up with a new internal name to better identify who they are: "BEACONS," which stands for Bold Experts Advancing Clinical Outcomes & Novel Solutions. This name gave the different functions within the department a shared understanding and focus that they were one unified team working together to design and build services that serve the customers of Teladoc Health. This has been followed by a series of "learning sessions" under the "BEACONS University" umbrella to invest in the growth and learning development of the team so they build capabilities. The Chief Innovation Officer also hosts two meetings a month—one open session where the team can ask questions of the department leadership and another session where the CIO could update and share company information with the team. These meetings help make sure the team members, whether they are working on the frontline or management level, feel connected to the corporate objectives and where the company is going.
---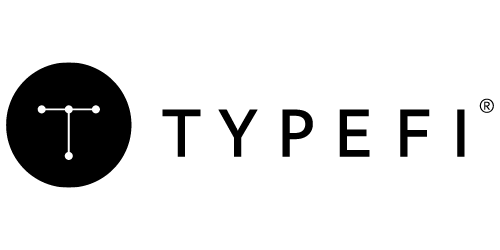 Typefi
Established in 2001 on the Sunshine Coast in Queensland, Australia, Typefi initially launched with the vision of providing automated publishing software for print documents that would enable collaborative workflows within workgroups and across enterprises. It delivered the world's first fully automated desktop publishing system in 2004 and now helps content creators automate the layout of complex documents at speed without compromising design. Expanding to North America in 2007 and then to Europe in 2009, Typefi is now an established global leader in single-source, multi-format automated publishing, with customers in over 20 countries and a team of 46 staff across eight countries.
Central to the Typefi story are its customer-focused values and work ethic.
Typefi's flat organizational structure empowers employees by removing the middle man. Utilizing asynchronous communication, it has opened direct lines between end-users and the heart of the company. Backed by their peers, Typefi engineers confidently prioritize customer issues on the fly, knowing their code is a vital piece in the success of the customer and company.
Clearly, customers appreciate this personalized, nimble, service. Typefi approval ratings are consistently above 90 percent and rarely does a customer ever leave after implementation. Typefi's customer success team embodies the Zero Distance principles—designing a team culture that's user-focused, built on collaboration and trust, and driven by an honest desire to see all parties succeed.
About Zero Distance
The concept of Zero Distance was introduced by the Haier Group. It emphasizes the connection between the business and the end-user or customer. This has become central to the management model of the Internet of Things era.
In 2015, Professor Dennis Campbell published "Zero Distance to Users" as a Harvard Business School case. From the case, the principles of Zero Distance are clear:












What does it mean to win a
Zero Distance Award?
"We started our innovation strategy and internal innovation hub (ABMNext) with a few promises to our clients and team members. Our goals were to develop a dedicated team with a variety of skills sets who would push our innovation initiatives forward and equip them with the resources needed to pilot and scale initiatives, leverage partnerships to fine-tune our pilot solutions, and hold summits to showcase and reward all of our team's innovation efforts. Being chosen as one of the winners of the Zero Distance Award means that we've held true to our initial promises to ensure that we are improving team members' and clients' experiences through technology. The award also serves as accountability to continue to iterate on this promise to have technology, team member, and client satisfaction at the core of all that we do here at ABM!"
- Lucretia Howe, Innovation Analyst, ABM
"Brandwatch is honored to be recognised in the 2022 zero distance awards. So many teams have contributed to this, including the tireless work of our CX department and the experts behind our Brandwatch Community and Academy initiatives. The Brandwatch Strategy team prioritised zero distance in our 2022 priorities with the mission to "make customer centricity core to all areas of the business", and Alex Wood, our Director of Customer Insight, has brought the voice of the customer closer than ever to the heart of our decision making. Brandwatch is a social suite that allows brand teams to listen, understand and engage with their customers. It is this same mission that we constantly strive toward internally: to further reduce the distance between the teams we build and the customers we empower."
– Edward Crook, VP, Strategy & Operations, Brandwatch.

"Thank you for this recognition! While we are always looking to improve, it is good to occasionally reflect on the progress we have made towards making Chorus a place where all people can flourish."
– Dan Minchin, CEO, Chorus Australia
"For us, Zero Distance means to be barrier-free, to think of our customers as our partners and friends. We like to keep our end users close, so they can at all times make the most of our robotics solutions. We've had constant interaction with our end users from the beginning of our development process, having discussions about new ideas and requests, so our product could be more responsive to their needs and create more value. We will continue to keep Zero Distance, it just creates a happier journey for everyone!"
​- Clionadh Martin, Founder and CEO, Coalescent Mobile Robotics.
"Zero Distance has been a way to redefine completely our business organisational structure. It greatly improved the entrepreneurial approach of key people in the advertising agency, reduced time to market and created the opportunity for our first spin off company. It has been a revolution."
– Alessandro Mininno, President and CEO, Gummy Industries.
"It is an honor to receive the Zero Distance Award as recognition of our relentless focus on serving members and clients, removing barriers and reducing friction in order to meet everyone's healthcare needs."
– Claus T. Jensen, Chief Innovation Officer, Teladoc Health
"Typefi turned 20 last year. It has grown from a small start-up in a small coastal town in Australia, where the few employees worked with customers and creating the software, to a global company requiring specialised roles. We are driven to not let our evolution become a detriment to the high levels of customer satisfaction established in those early years. Winning this award is so fantastic for the team. It confirms that you can grow quickly and maintain customer success by ensuring you fully empower the people directly looking after customers."
– Jason Mitchell, VP of Customer Experience, Typefi.
"Zero Distance to our users has been at the core of our agile transformation at Robert Bosch Power Tools for more than five years. We have been looking at transforming our organization holistically based on agile values in the areas of leadership, collaboration, organization, processes and strategy. It is a great honor to be connected to other progressive organizations and thinkers – we have gained much inspiration from this along our journey so far. To be awarded with an Zero Distance Award is something that makes us proud as well as a big motivation to continue our journey."
—Jochen Goeser, Robert Bosch Power Tools.
"This award marks an important milestone in our organizational journey. We've been experimenting with new and better ways of working for years, but it's always been an internal affair. This is the first time this work has received outside recognition. We're honored, humbled, and very, very appreciative. Going against the grain isn't easy. But winning the Zero Distance award means we're on the right track."
—Andreas Holmer, co-founder and CEO, MAQE.
"It's a great moment for Jaipur Rugs to win the Zero Distance Award and a testimony to our philosophy of connecting the weavers directly with the end consumers. I feel more confident than ever that our vision of democratizing the carpet value chain, by eliminating the middlemen to empower both the weavers and the end consumers, has been recognized by the Business Ecosystem Alliance."
—Nand Kishore Chaudhary, founder and CEO of Jaipur Rugs.
"For us, Zero Distance means having no barriers for front-line staff to interact directly with our clients and being able to respond as they wish without needing any approval."
—Henry Stewart, founder and Chief Happiness Officer, Happy.
"Winning the Zero Distance Award means that our transformation is working. It was only four years ago when we read for the first time about Rendanheyi and its Zero Distance principle. In 2020, we confirmed the power of Zero Distance as a business driver that's enabling our very successful performance. We have taken the Zero Distance concept to a totally new level, applying it to every single angle of our work."
—Kevin Nolan, CEO, GE Appliances.
"Winning the Zero Distance Award is a source of great pride. External recognition is always a boost for confidence and a sign that our organization is moving in the right direction. We have been pushing for a customer-obsessed mindset in our organization. Zero Distance means that we are putting the customer at the heart of our organization and that we are more agile and more responsive to the customer's requests and needs."
—João Domingos, vice president and head of Western Europe, Fujitsu Europe.
"Government needs to improve the way it engages with citizens, taking the lead from business best practice. Ideas such as Zero Distance from customers, organizational agility and the lean start-up movement all have lessons for government. Taken to its logical conclusion this might even mean that every citizen has their own account manager – even if that account manager is an algorithm or AI-inspired bot or avatar."
—Dr Ali Jawad, Think Tank Unit, at the Diwan the Royal Court of the Sultanate of Oman.