About the awards
In 2020 the Business Ecosystem Alliance (BEA) launched the Zero Distance Awards. The awards identify and celebrate the work of organizations throughout the world in eliminating the distance between their employees, their operations and their customers. The BEA believes that ecosystems are a dynamic means of bridging the gap between organizations and their customers. Bringing people and organizations closer together lies at the heart of business ecosystems. Each year, BEA acknowledges the groundbreaking work of organizations in seeking to achieve Zero Distance.
The first winners included Jaipur Rugs, GE Appliances, Happy, Severstal, Ner Group, Fujitsu Europe and Centigo. In 2021, the work of Blue Cross Shield of Massachusetts, Cipla, MAQE, Robert Bosch Power Tools, Viisi, Mammut Sports, Resurgia Health Solutions and Security Scorecard was celebrated. In 2022 4D Systems, ABM Industries, Brandwatch, Chorus, Coalescent Mobile Robotics, Gummy Industries, Kofax, Teladoc Health and Typefi joined the list of winners—drawn from Australia, Denmark, Italy and the United States to demonstrate the global reach of the concept.
"As easily understood as it is difficult to implement on a day-to-day basis, Zero Distance is one of the cornerstone concepts of the digital age," says Stuart Crainer, BEA director and cofounder of Thinkers50. "The Zero Distance Awards celebrate organizations from throughout the world of very different shapes and sizes, drawn from a variety of industries, who are managing to turn the concept into a practical reality."
to hear from this year's winners
The 2023 winners of the
Zero Distance Awards are:
Amsterdam Tech (Netherlands)
---
Celestica (Canada)
---
Province of South Holland (Netherlands)
---
Teladoc Health (US)
---
Unbossers (Belgium)
---
WeUsThem (Canada)
---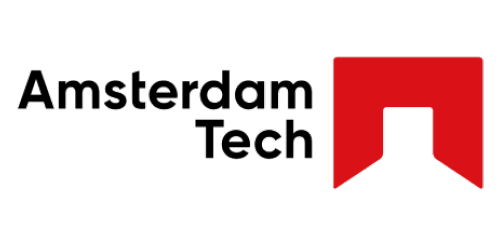 Amsterdam Tech: Tackling the Skills Gap
Continuous learning lies at the heart of thriving in the Fourth Industrial Revolution. The skills required for most jobs are evolving rapidly but our adult education and training systems are lagging behind. While 35% of the skills demanded for jobs across industries will change by 2030, at least 1 in 4 workers in OECD countries are already reporting a skills mismatch with regard to the skills demanded by their current jobs. Enabling and empowering workers to transform and update their skills is a key concern for businesses and societies across the globe.
This skills gap lies behind the launch and development of Amsterdam Tech. "Instead of the traditional 'academic first, job second' approach, we aim to provide a learning experience which will equip people with capabilities that employers are truly looking for," says Amsterdam Tech President Alper Utku. "Part of this is the concept of Zero Distance. What we understand of Zero Distance is having no barriers for our team and front-line staff to interact directly with clients and being able to respond as they wish without needing any approval."
Amsterdam Tech is built on 30 years of track record in skills development connected with the vibrant ecosystem of innovation and technology of Amsterdam which is the European Capital of Innovation and one of the leading skill cities of the world. Amsterdam Tech provides a robust learning experience far from a traditional classroom approach celebrating diverse learning preferences. Rather than being tied to a traditional classroom approach, Amsterdam Tech focuses on domain mastery, giving people the knowledge, they need in the workplace and advanced software skills; and leadership mastery, giving people the skills they need to work in teams and communicate effectively. Its degree programmes are built on six foundational elements:
Learning community—the belief is that learning does not have to be lonely. Students are part of a community of learners who meet during weekly workshops, action learning sets, and mentorship sessions. Graduates are welcome to join future cohorts as facilitators or mentors.

Competency-based learning—each program is designed around core competencies identified by experts in the field. Not only technical, but also leadership and interpersonal skills that employers are looking for. In this way, students develop job-ready skills.

Flexibility—students have access to digital content so they can pace their learning according to their own needs.

Mentorship—students

are paired with a mentor who is a leading industry expert. Learners can consult their mentors during their office hours on curricular and career topics whenever they need.

Action Learning – the roles of learner and educator are fused. During weekly action learning sets, students come together in small groups to work on real-world priorities – putting their interpersonal and leadership skills into practice and identifying actions to support each other.

Talent accelerator—as early as six months into the programme, students are connected to partner employers and recruiters in the Amsterdam metropolitan area with organizations such as the Amsterdam Corporate Network and Techconnect.
In daily practice there are many examples of Zero Distance at Amsterdam Tech. On Slack channels frontline staff can interact directly with students. The organization's chat facility enables front-line staff to interact directly with candidates. Its student recruitment portal where frontline staff can engage directly with candidates and its learning portal enables students to engage directly with the faculty team.
---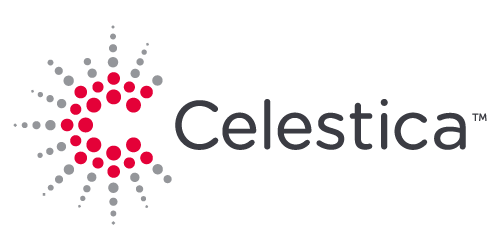 Celestica: Fast, Fair and Smooth
Celestica is a Toronto-based technology design, manufacturing, and service company with 28,000 employees. It follows fundamental Zero Distance principles in a number of ways.
Its management philosophy allows the organization to proactively react to newly identified user needs. Celestica has worked to establish a strong autonomous and entrepreneurial culture. Every team has the autonomy to go out and track what they are seeing in the marketplace. It often acts as an incubator – teams will have an idea, take it out and try it with customers, and sometimes fail fast and try again. Part of the company's strategy is working with early stage companies that are not fully mature. When it identifies an end user need, it looks for leading edge companies which are meeting that need. "We did this recently in the energy storage space. We don't let the structure of the industry limit us; instead, we go where it makes sense in the ecosystem to meet the user's need," explains Chief Strategy Officer Alok Agrawal.
With the aim of having an organizational design and process that eliminates organizational barriers separating employees from end users, Celestica maintains a small executive leadership team of seven people. This helps it keep to a simple process that eliminates barriers. Strategy is a C-level position. Continuous feedback between the business, operations, finance, and strategy is very direct, not separated by a lot of layers. If the company is setting up a new business line, the strategy team can go out and talk to customers directly. With this structure, there are few barriers in talking to end users.
The emphasis on moving fast and smoothly within the organization means that each business unit has its own P&L, its own HR, dedicated operations, IT, finance, and strategy team. To be truly customer-centric, Celestica believed it needed this structure. Each business unit can operate independently to serve its end users.
End-to-end accountability for the experience of end users is taken by the company and/or independent teams. Each customer has a "CEO of their account" who acts as a single point of contact. That person has full autonomy to do what they need to do to solve the customer's problem. For example, because of AI, Celestica serves a lot of hyper-scaler companies that are growing very quickly. Typically, there would be a lot of layers to decision-making about how to help those customers. At Celestica, the CEO of the account can make decisions to get CapEx approved to build what the customer needs. This allows the process to take weeks instead of months.
Celestica also practices customer score carding. It receives feedback on strategic alignment to systematically collect data to make sure it works. The market intelligence function sits within the strategy department and provides data for key decision makers.
In terms of having an open culture, diversity is a priority for the company which is a top DEI employer in Canada. On the strategy team alone, over the past four years it has shifted from 0% women and 50% visible minorities to 50% women and 95% visible minorities.
In summary, Alok Agrawal puts it this way: "The philosophy of Zero Distance resonates throughout Celestica, where we are focused on proactively serving the needs of our customers to imagine, develop, and deliver a better future."
---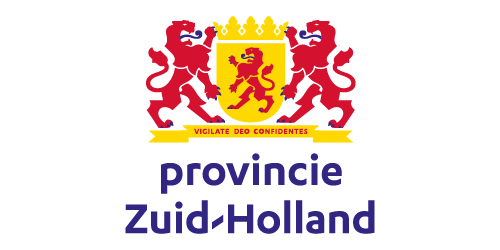 Province of South Holland: The Power of Groups
South Holland is the most populated province in the Netherlands. It has 3.8 million inhabitants and includes the cities of Rotterdam, Gouda, Leiden and The Hague. As every piece of land is often used for multiple purposes, no project or topic stands alone. The Province, being responsible for the design and maintenance of the physical living environment, has been operating in a multi-stakeholder area for years, and complexity is growing.
Zero Distance principles are a central element in the Province's practice.
To fulfil its duties, the Province has to establish the necessary connections with other stakeholders and its own 1800 people. This year its management changed the organizational structure from a hierarchical to a social issues-based structure to act proactively on those issues that need to be tackled in collaboration with others. With the new need for better insight into the ecosystem, it developed the open platform DeSNapp, De Strategic Network app. This platform enables the Province to build data intelligence about collaborations, networks and ecosystems, while at the same time making groups and collaborations visible as sources of knowledge and experience for other organizations.
"Almost all our work is done in collaboration with other stakeholders, like municipalities, environmental services, construction companies, knowledge institutions and all kinds of interest groups, for example for nature, farming and small and midsize enterprises," says the Province's data strategist Margo ter Bekke. "Our projects vary from large to small on all kinds of topics and importance related to the living environment. On each topic, in different settings, we work together with many other organizations. My estimation is that we participate in at least 500 collaborations."
To better understand the ecosystem, in 2020 an attempt was made to map the administrative system within South Holland. The resulting static dataset was further developed into a dynamic platform, called DeSNapp. The focus of the platform is on the entity 'group'. Groups are invited to communicate, so everyone knows what's happening. By allowing every organization to be active on the platform, all groups that play some role in the ecosystem become visible. Groups, as Margo points out, are no simple lines connecting organizations. Groups have agency and produce ideas, knowledge and information that are of interest to others. They are the building blocks of the ecosystem.
The focus on groups and then enabling group communication is supported by the design principle of openness. Organizations active on the platform will have access to a dashboard that gives them direct insight into the totality of all their collaborations, plus an overview of all the group-based activities within the organization. This is valuable information that is hard to obtain otherwise and reinforces the message that the group is part of a community of organizations.
When asked how far the development of DeSNapp has come, Margo replies: "Last year has been all about the development of the platform, now we are on the eve of implementation. The candy store is ready but still empty, so the big question is how to get it going. The management of the province has commissioned me to first draw up an implementation plan. I aspire to be a local hero first by focusing on the province of South Holland, but the platform is open for others to follow."
---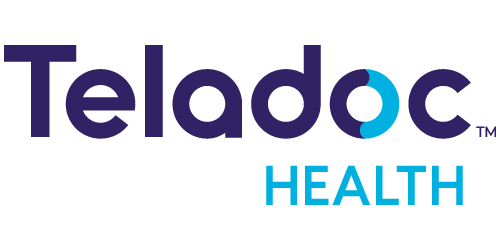 Teladoc Health: Driving the Zero Distance Principles in Data and AI
Based in Purchase, New York, with 5,000 employees, Teladoc Health was founded on a simple, yet revolutionary idea: everyone should have access to the best healthcare anywhere in the world on their terms. Twenty years later, it is a world leader in whole-person virtual care, delivering comprehensive and integrated services that address holistically people's unmet needs for primary care, mental health, chronic conditions and more. At the heart of this is a Zero Distance approach to data and AI.
Teladoc Health's data and AI philosophy recognizes that end users want different insights depending on their needs at a given time. This may be a clinic wanting the latest health action for a patient. It may be the clinical practice team scheduling providers for the next month. It may be an actuary determining risks for a value-based contract. Or it may be a data scientist looking to tease new insights from the cross correlation of multiple data sources.
Giving end users access to data, Teladoc Health built a unified set of data solutions and services that have three foundational onramps—raw data for exploration, partially conformed data for structured reasoning and integration data for population level insight. Its Unified Data Fabric connects the dots between all three and ensures that data is always cohesive and consistent no matter how accessed.
Teladoc Health goes beyond removing the end user's barriers to accessing historical data, the company provides near real-time data ingestion and integration with self-service tools to access the latest data on demand. This removes the following barriers for users: reducing wait times for access to new data sources; monitoring data quality issues and taking immediate action 'upstream' rather than forcing downstream data user to compensate for 'bad' data; eliminating 80% of the work associated with getting access to good data in the first place, thereby massively accelerating the timeline from question asked to insight activated.
Teladoc Health has reorganized the entire data and analytics organization into platform teams with end users in mind. The Unified Data Fabric team (including the data stewards) provide the foundation for everything else. The analytical teams have been organized and aligned to the major end user domains: Members/Products, Clinicians, Marketing, Finance and Operations. This unique approach to organizing teams, while extending the Scaled Agile approach to Data and Analytics, let's Teladoc Health innovate faster and more effectively to meet data end user needs. End-to-end accountability for the experience of end users is taken by the company and/or independent teams.
The very nature of a data steward model that is focused on data lifecycle and value is fundamentally aligned with principles of openness, equality, co-creation and co-sharing. The data steward does not work in an ivory tower model, they don't even work within a governance model, rather they actively engage and involve people across the organization that have crucial domain knowledge. The unified information model is co-created by this multi-functional team. And, unless prohibited by contract or law, data is freely available to explore in pursuit of ever better care and engagement models.
Additionally, in June 2023, the data and analytics team launched an AI seminar series that helps educate and inspire every individual in the company in the new art of the possible, on the frontier of analytical science. After each seminar, which is often led by external experts from academia and industry, the team published an externally shared article that highlights the key findings and encourages open discussion of the field of AI.
---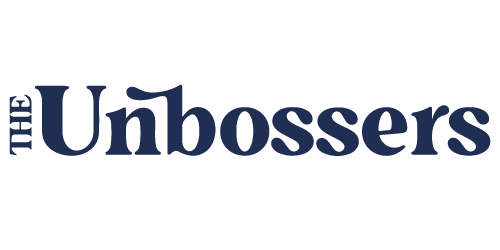 Unbossers: Elevating Corporate Cultures for a Better Society
"We believe a healthy corporate culture is not only crucial for business. It plays a key role in advancing society," says Nick Van Langendonck, founder of the Belgium-based organization Unbossers. "Robust human interactions in the workplace might be our only guiding ark, steering us safely through the flood of relentless change and AI technologies."
For Unbossers, unbossing revolves around who individuals aspire to be and how they engage in workplace interactions, especially amid the stress and chaos that characterize our organizations. The company feels that corporate culture isn't a mystical concept bestowed from above, nor is it a task assigned to a single person. Instead, it is shaped by the behaviour of every employee, from the top boss to the frontline worker, in every email, meeting, decision and coffee break. Each time we interact with others, each of us actively shapes the company culture we ultimately experience.
To change the role of a manager, to decentralize power to frontline teams, to involve customers and partners in the strategic process or to share profits are its logical outcomes, but not the primary objective of unbossing. Unbossers invites anyone, regardless of their position, to adopt six behaviours which they believe foster a culture in which people are valued and long-term financial health is ensured.
Do we strive to do good in every interaction? Because that's how we help build meaningful workplaces.

Do we attempt to take responsibility in every interaction, even for the mistakes of others? Because that's how we help create strong teams that uphold their commitments.

Do we try to remain humble in every interaction because we understand it's not about us but about serving the customer? Because that's how we help our organization become customer-centric and agile.

Do we aim to be open and inclusive in every interaction? Because that's how we establish transparent and equitable work environments.

Do we make an effort to help others in every interaction? Because that's how we help our companies evolve into environments where everyone can grow.

Do we try to keep calm and promote peace in every interaction? Because that's how we help cultivate safe and interconnected organizations.
Unbossers also wanted to make sure that the Unbossers Network Foundation is owned by its Good Cause. Therefore, they operate with a unique structure.
The board of directors of the foundation consists of customers, partners, and experts, each holding a voting share. These directors rotate every two years and make decisions without any financial interests in the company. Unbossers also receives funding from investors who have a profit share arrangement, providing capital in exchange for a fixed return, but with no influence in the organization's policies. Profits are reinvested in the Unbossers Network, enabling its participants to accelerate the progress of the Good Cause.
Lastly, this structure is legally safeguarded and monitored by an independent party.
Unbossers may be showcasing an alternative form of capitalism and pushing Zero Distance thinking to new heights.
---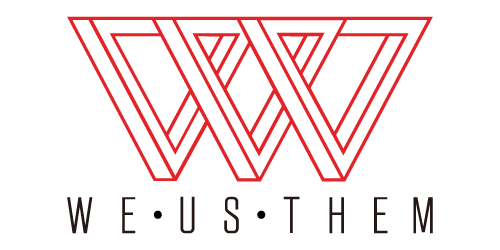 WeUsThem Inc.: Zero Distance to Business Growth
WeUsThem is a full service advertisement agency based in Halifax, Canada. From crafting and managing international brand campaigns across broadcast, digital, and print media, to developing and managing online and social properties, mobile apps, advertising, and media buying, to brand strategy and development, and experiential and experimental campaigns, WeUsThem's expertise spans across industries, sectors, and consumer profiles.

"The name of the company, WeUsThem, embodies the organization's ethos: 'We = Us + Them,'. It was our way to reduce and eliminate the distance between ourselves, our clients and their customers. It is exactly in line with Zero Distance. Our approach to reducing this distance ensures that we are able to create meaningful interactions and engagements between ourselves, our clients and their customers," says Ashwin Kutty, President & CEO of WeUsThem.
The emphasis at WeUsThem is on creating and nurturing a diverse team, enriched by a multitude of perspectives. Its project teams are intentionally composed of individuals from diverse departments, ensuring that a broad range of perspectives informs all of its products and services. This diversity of thought enriches the creative process, resulting in products and services that resonate more deeply with end users. Its clients have customers in over 142 countries. Says Ashwin Kutty: "Ask any of our clients and what they will tell you is that, we are so entrenched in the work we do that we understand the industry, the sector, the audience and the pain points each endures, which most in our industry could not claim to."
Diversity and a commitment to customers also spawns business ideas. WeUsThem has recently spun off the digital healthcare company, HealthEMe, which already has 13 employees. This is part of the agency's commitment to staying at the forefront of innovation and connected to various audiences so that it can anticipate and fulfill user needs before they even fully articulate them. This is perhaps why HealthEMe is already in six countries and expanding to more shortly with its imTEEN product.
"WeUsThem has been a great sandbox for us to build imTEEN in, however, with the continued interest in the product and its evolution, an entity with its own personnel to support the same was needed," says Ashwin Kutty. "Our innovation has been key to our DNA at WeUsThem, however, we need to ensure there is both focus and dedicated supports in place for HealthEMe and its clients," adds Faten Alshazly, Principal and Chief Creative Officer of WeUsThem. Zero Distance delivers business growth.
Employing the principle of Zero Distance HealthEMe emphasizes seamless communication. It has built in a robust secure and privacy communication system that enables patients to interact with their healthcare providers and carers directly from the platform at any time. This eliminates geographical barriers, making healthcare accessible and immediate. Patients can seek advice, clarification, or simply share their concerns without the need for physical appointments, ensuring timely and responsive care. From chronic illnesses to holistic health management pre, during and post a clinical intervention, the IP developed supports the patient and their circle of care while staying connected to emergency services and their care providers should they have one.
With a steadfast commitment to reflecting the diverse communities its clients serve, WeUsThem aims to set a new standard in the advertising industry, promoting positive social change and influencing a more inclusive and equitable world.
to hear from this year's winners
About Zero Distance
The concept of Zero Distance was introduced by the Haier Group. It emphasizes the connection between the business and the end-user or customer. This has become central to the management model of the Internet of Things era.
In 2015, Professor Dennis Campbell published "Zero Distance to Users" as a Harvard Business School case. From the case, the principles of Zero Distance are clear:












What does it mean to win a
Zero Distance Award?
"Zero Distance to our users has been at the core of our agile transformation at Robert Bosch Power Tools for more than five years. We have been looking at transforming our organization holistically based on agile values in the areas of leadership, collaboration, organization, processes and strategy. It is a great honor to be connected to other progressive organizations and thinkers – we have gained much inspiration from this along our journey so far. To be awarded with an Zero Distance Award is something that makes us proud as well as a big motivation to continue our journey."
- Jochen Goeser, Robert Bosch Power Tools
"This award marks an important milestone in our organizational journey. We've been experimenting with new and better ways of working for years, but it's always been an internal affair. This is the first time this work has received outside recognition. We're honored, humbled, and very, very appreciative. Going against the grain isn't easy. But winning the Zero Distance award means we're on the right track."
– Andreas Holmer, co-founder and CEO, MAQE
"It's a great moment for Jaipur Rugs to win the Zero Distance Award and a testimony to our philosophy of connecting the weavers directly with the end consumers. I feel more confident than ever that our vision of democratizing the carpet value chain, by eliminating the middlemen to empower both the weavers and the end consumers, has been recognized by the Business Ecosystem Alliance."
– Nand Kishore Chaudhary, founder and CEO of Jaipur Rugs
"For us, Zero Distance means having no barriers for front-line staff to interact directly with our clients and being able to respond as they wish without needing any approval."
​- Henry Stewart, founder and Chief Happiness Officer, Happy
"Winning the Zero Distance Award means that our transformation is working. It was only four years ago when we read for the first time about Rendanheyi and its Zero Distance principle. In 2020, we confirmed the power of Zero Distance as a business driver that's enabling our very successful performance. We have taken the Zero Distance concept to a totally new level, applying it to every single angle of our work."
– Kevin Nolan, CEO, GE Appliances
"Winning the Zero Distance Award is a source of great pride. External recognition is always a boost for confidence and a sign that our organization is moving in the right direction. We have been pushing for a customer-obsessed mindset in our organization. Zero Distance means that we are putting the customer at the heart of our organization and that we are more agile and more responsive to the customer's requests and needs."
– João Domingos, vice president and head of Western Europe, Fujitsu Europe
"Government needs to improve the way it engages with citizens, taking the lead from business best practice. Ideas such as Zero Distance from customers, organizational agility and the lean start-up movement all have lessons for government. Taken to its logical conclusion this might even mean that every citizen has their own account manager – even if that account manager is an algorithm or AI-inspired bot or avatar."
– Dr Ali Jawad, Think Tank Unit, at the Diwan the Royal Court of the Sultanate of Oman