About
RenDanHeYi

OpenTalk 2022
There has been fevered and insistent debate about the fourth Industrial Revolution, the emergence of the metaverse, AI and AR, the constant momentum of change. This two-day virtual event urges people to stop and think, to consider how the basics of organization and competition are shifting. With input from thinkers and practitioners from throughout the world, The Rise of the Ecosystem Economy cuts through the tech hyperbole to consider the future shape of organizations and the rise of the ecosystem economy, an entirely fresh way of looking at how organizations compete.

Produced by the Haier Model Institute (HMI) and the Business Ecosystem Alliance, the event also features the latest inductees into the Thinkers50 Hall of Fame and the announcement of the recipients of this year's Zero Distance Awards.

This event offers live interpretation
into Mandarin Chinese
8:30 - 9:30 am UK • 9.30 - 10.30 am CEST
RDHY: The State Of The Art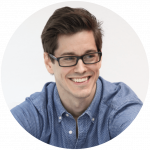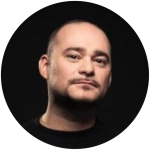 Fabrizio Martire
Gummy Industries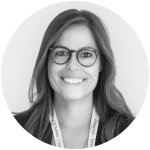 Arianna Cataldo
Intesa Sanpaolo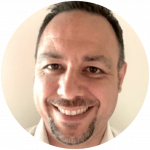 Emanuele Quintarelli
Boundaryless
Description
The management philosophy, RenDanHeYi (RDHY) is the cornerstone of the innovative management and organizational practices of the Chinese company Haier. But, can RDHY be made to work in the same powerful way in other companies, industries and countries? This session brings together executives from throughout the world who are putting RDHY to work in their own organizations. As RDHY evolves into a globally understood and applicable management approach, it provides unique insights into the state of the art.
3:00 - 4:00 pm UK • 4:00 - 5:00 pm CEST
Inside Transformation: Ge Appliances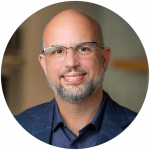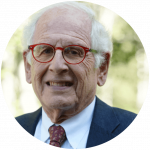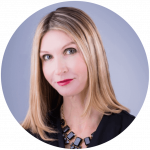 Annika Steiber
Menlo College
Description
The Haier/GE Appliances story embodies critical lessons and principles for twenty-first century business leaders and students of management and innovation. While we can think of great business combination successes, this case is uniquely modern in how it forces us to re-think everything, to imagine a complete and systemic transformation of a century-old American white goods stalwart compelled by a 1980s Chinese start-up to re-emerge as something better, more competitive, more profitable, and designed for the digital century.

5:00 - 6:00 pm UK • 6:00 - 7:00 CEST
Reinventing Competitive Advantage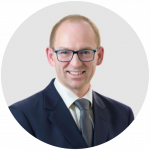 Claus Jensen
Chief Innovation Officer, Teladoc Health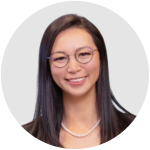 Ying McPherson
Chief Strategy Officer for Unifi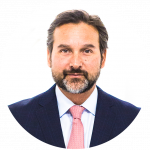 Kaihan Krippendorff
Outthinker
Description
Nearly every major competitive strategic concept – from Porter's Five Forces to Christensen's Disruption Theory – has sought to explain why one company outperforms another. The next era of competition will be defined by the ecosystem. This session will explore questions critical to the future success of any organization: Can the principles of company-based competition be applied to ecosystems? How should they be adapted? What new sources of competitive advantage are relevant to ecosystems? What are the key ecosystem battles to learn from today? What role will ecosystems play in the future of the global economy? How do you decide which ecosystem to align with? What are the foundational elements you must put in place to initiate an ecosystem that will thrive? It maps out the reinvention of competitive advantage.
12:00 - 1:00 pm UK • 1:00 - 2:00 pm CEST
Beyond either/or: building organizations where efficiency and entrepreneurship happily co-exist
Markus Nordberg
Head of Resources Development at CERN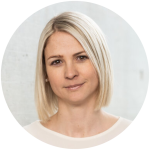 Julia Hautz
Innsbruck University; co-author, Open Strategy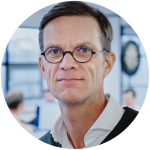 Tom van der Lubbe
Co-founder, Viisi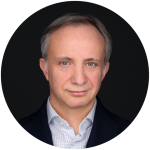 Description
What are the competing priorities in your organization? Perhaps its scale versus flexibility, creativity versus discipline, or risk-taking versus prudence. Each of these trade-offs reflect a deeper paradox, the tension between exploit and explore. The evidence suggests that most large-scale organizations don't get this trade-off right. Every day, in a thousand ways, exploit wins at the expense of explore. Fifty years ago the penalties of clumsily managed trade-offs might have been tolerable, but not now—not when a business must be a paragon of penny-pinching efficiency on one hand and a champion of continuous creative destruction on the on the other. In today's environment of hyper-competition and hyper-change, the winners will be the organizations that are capable of making subtle and perfectly timed trade-offs or, better yet, of redefining the frontiers of exploit and explore.

But what does this look like in practice? How do you escape the curse of either/or thinking? In this session, we'll unpack the lessons from a diverse group of organizations that have learned how to transcend the toughest tradeoffs in management.
2:00 - 3:00 pm UK • 3:00 - 4:00 pm CEST